The Space Pass is a booklet used by patients to document their training progress. For each successfully completed level of the Stargazer game (the virtual MRI scan), players are allowed to scratch off one sticker in the Spass Pass. The Space Pass can be taken to the real MRI scan. In this way, the radiology staff can see how well the patient is prepared for the examination. Scratching off the fields in the Space Pass is a great reward for the children. It is the real-world counterpart to the otherwise virtual training with the Pengunaut Trainer.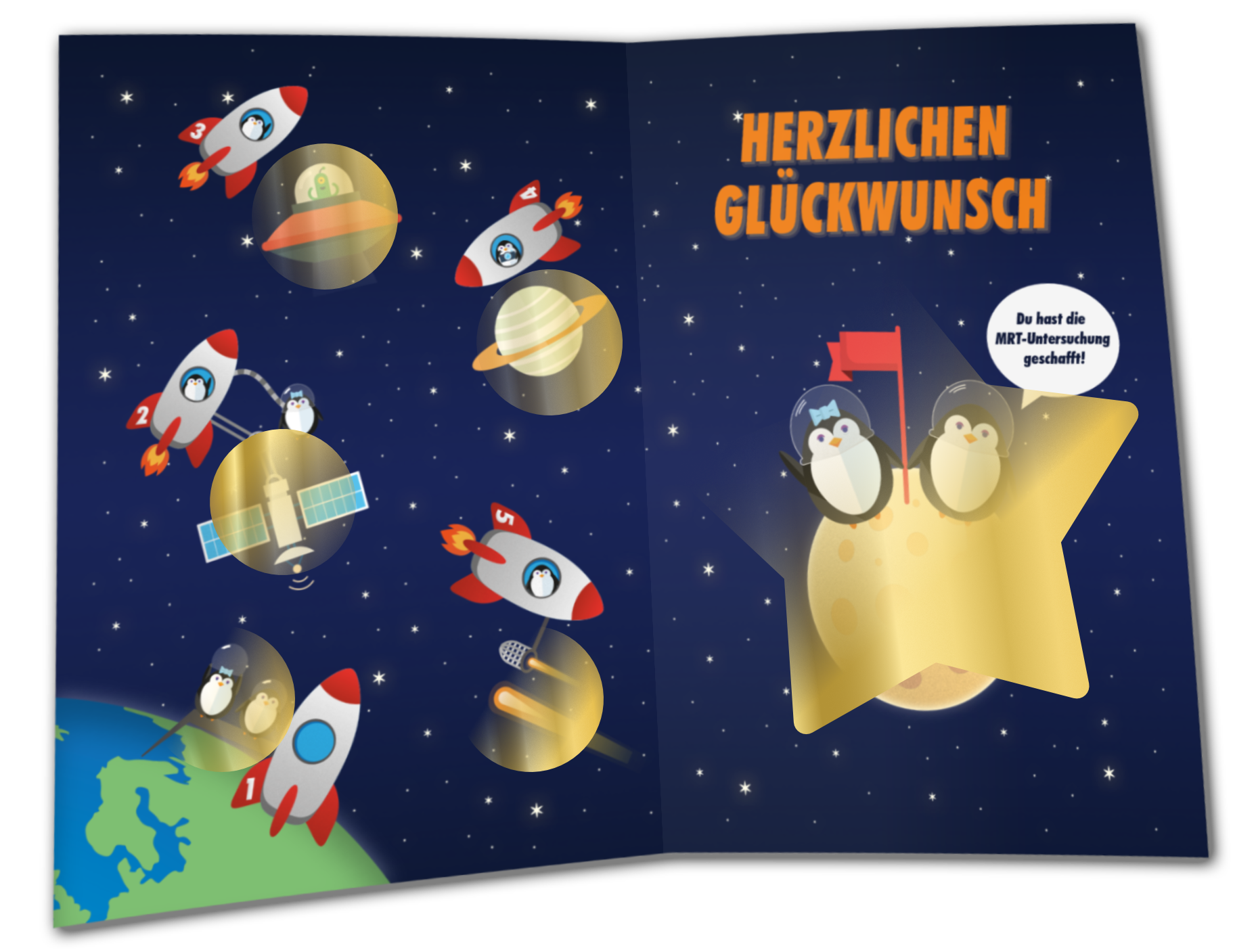 Download
Here you can download the digital version of the Space Pass (PDF). You can then print it out yourself.


The Space Pass created by the Entertainment Computing Group (University of Duisburg-Essen, Duisburg, Germany) is licensed under a Creative Commons Attribution-NonCommercial-NoDerivatives 4.0 International License. For permissions beyond this license, contact us via the contact form.
Pengunaut Trainer
On this page you will find the links to download our app for iPhones or Android smartphones via the respective app store. The download is free and there are no subscription fees.
Donate
Our app is completely free. We also provide all our materials free of charge on request. However, in order to continue our project in the future, we need financial support. Would you like to help? You can find more information on our donation page.
Questions?
Do you have any questions or suggestions? Then use our contact form.